The Pledge of Allegiance isn't just for children or for schools. It's for every American. It is our American duty to understand and honor what our pledge represents. Despite its short length, it's exponentially greater in meaning. Every word has been purposefully placed and should inspire a deeper commitment in all of us.
At The Patriot Wood Works, I went to war with our nation's flag proudly displayed on my uniform. Apon swearing-in for military service, I took an oath. An oath that says I will "support and defend the Constitution against all enemies foreign and domestic." I grew up preparing for this oath as I swore allegiance daily to the symbol of our great nation, the American flag.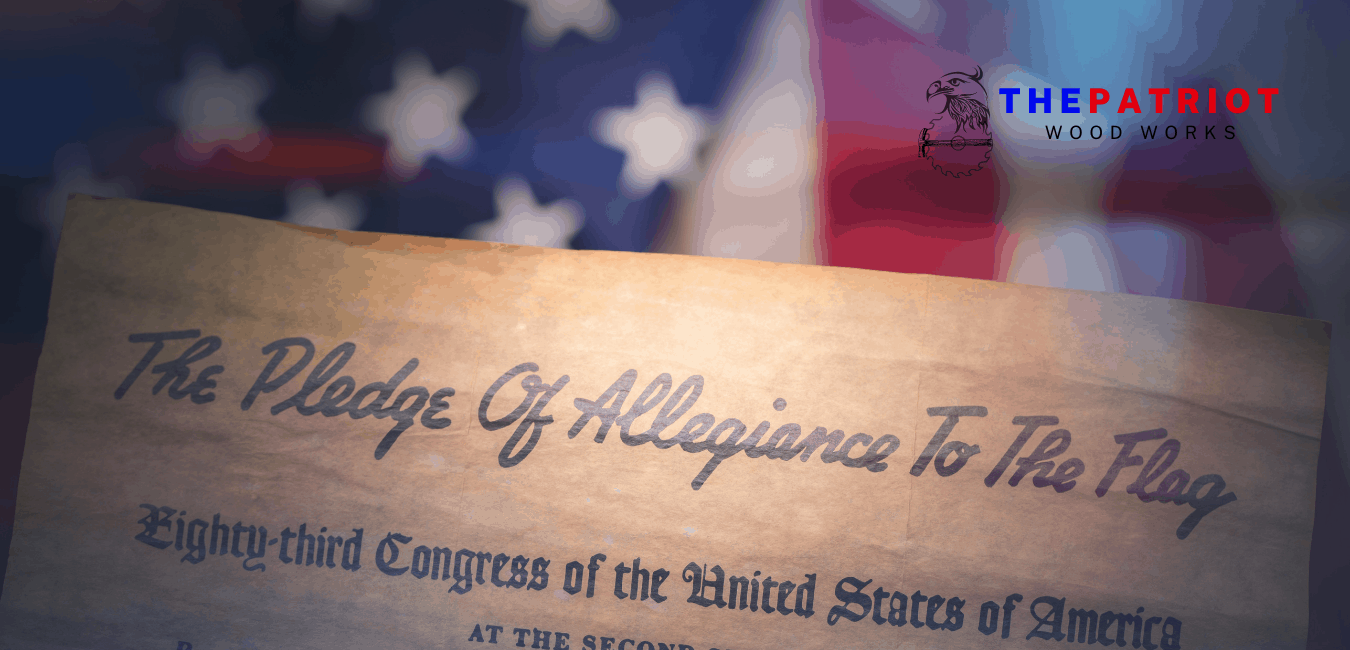 "I pledge allegiance to the Flag of the United States of America, and to the Republic for which it stands, one Nation under God, indivisible, with liberty and justice for all."
As you recite the pledge of allegiance out loud, listen to the words, and consider some of its deeper meaning. What images of our country's history of sacrifice for others come to mind? Thirty-one words that affirm the values and freedom that the American flag represents are recited while facing the flag as a pledge of Americans' loyalty to their country. Think about the word pledge…a promise to someone or something. How does allegiance feel? Does it make you think of loyalty or commitment to something greater than yourself? When we say the pledge of allegiance, the flag is more than a symbol. It's a protective blanket of freedom representing centuries of pain, struggle, and victory along this amazing American journey.
Next time when you say the pledge of allegiance, take your time and try to focus on a different word each time. There is a lot of good we can do when we work together as one Nation under God. We can be broken but we can never be divided. Remember the necessity of justice for ALL.
Thank you for supporting this company's mission and our country. Made in America by US Veterans. The hands that defend the oath we took! This is my pledge. This is my commitment.