Hand Made Custom Wood Flags and Farm House Decor

100% Made in the USA
Veteran Made
Military/First Responder Line
Learn About Our Craftsman
As a Marine Corps Veteran, serving during both the Iraq and Afghanistan conflicts, this same level of dedication comes in every project he makes.
Custom Orders
From custom flags to custom farmhouse decor. We are a fully custom woodworking shop. Get in touch to discuss your ideas and together we will bring them to life.
Gift A Flag
Don't know anyone to get a flag for? With our gift a flag program, you can purchase one and we will find a deserving veteran or first responder to give it to in your honor.

Sign up for our monthly updates. Be in the loop when new designs or products come available. Receive 10% off your order for being a loyal follower.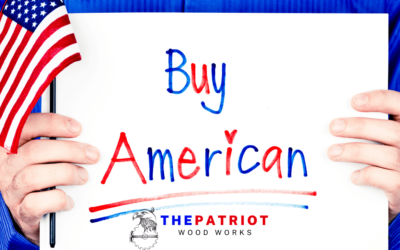 Wooden flags are not only interesting art pieces, they are a statement that most decorations can't make (at least, I like to think so!). More and more, they've been gaining attention and growing in popularity, and if you're reading this, I bet you are considering...