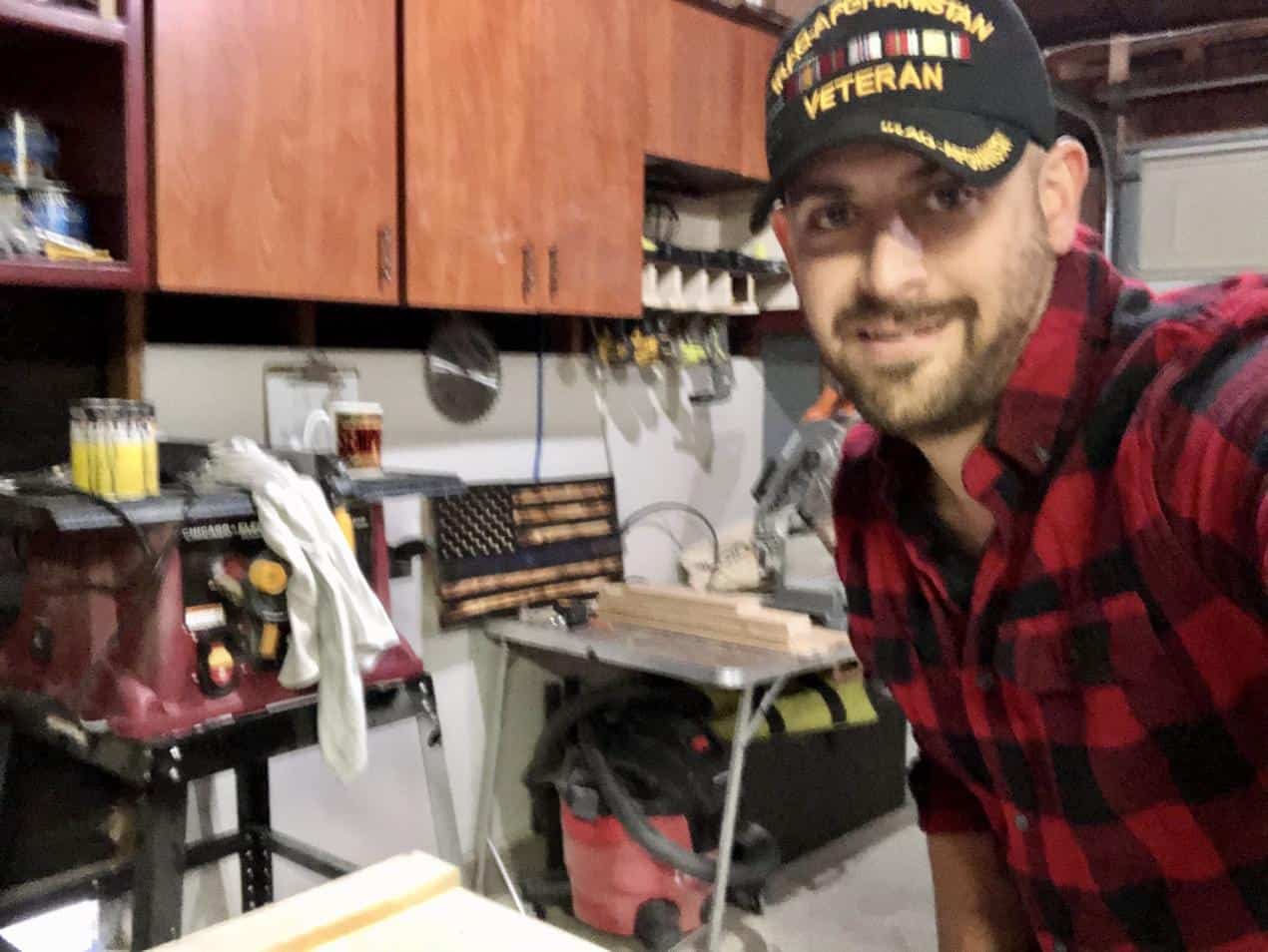 As a defender of the American Flag and a love for this country, I make each flag with love, care and respect. Just as I did on the battlefield. Our flags and farmhouse decor is made to be not only beautiful, but a talking piece in your home. Something you can pass down to generations upon generations.
We love bringing your vision to life. If you have an idea, please reach out and together, you and I, will make it a reality.
Hi, my name is Shawn Tiberio and I am the head craftsman here at The Patriot Wood Works. I am a 10 year Marine Corps Veteran who served in both Iraq and Afganistan conflicts against the global war on terrorism.
My love for woodworking started back in middle school. Taking woodshop from grade 8 through graduation, I mastered the skill of woodworking, cabinet making and ultimately building beautiful wood products that will last a lifetime.
In this world of "Amazon get it now", we have lost the ability to have quality and something that can be passed from generation to generation. Here at The Patriot Wood Works, I believe quality is more important.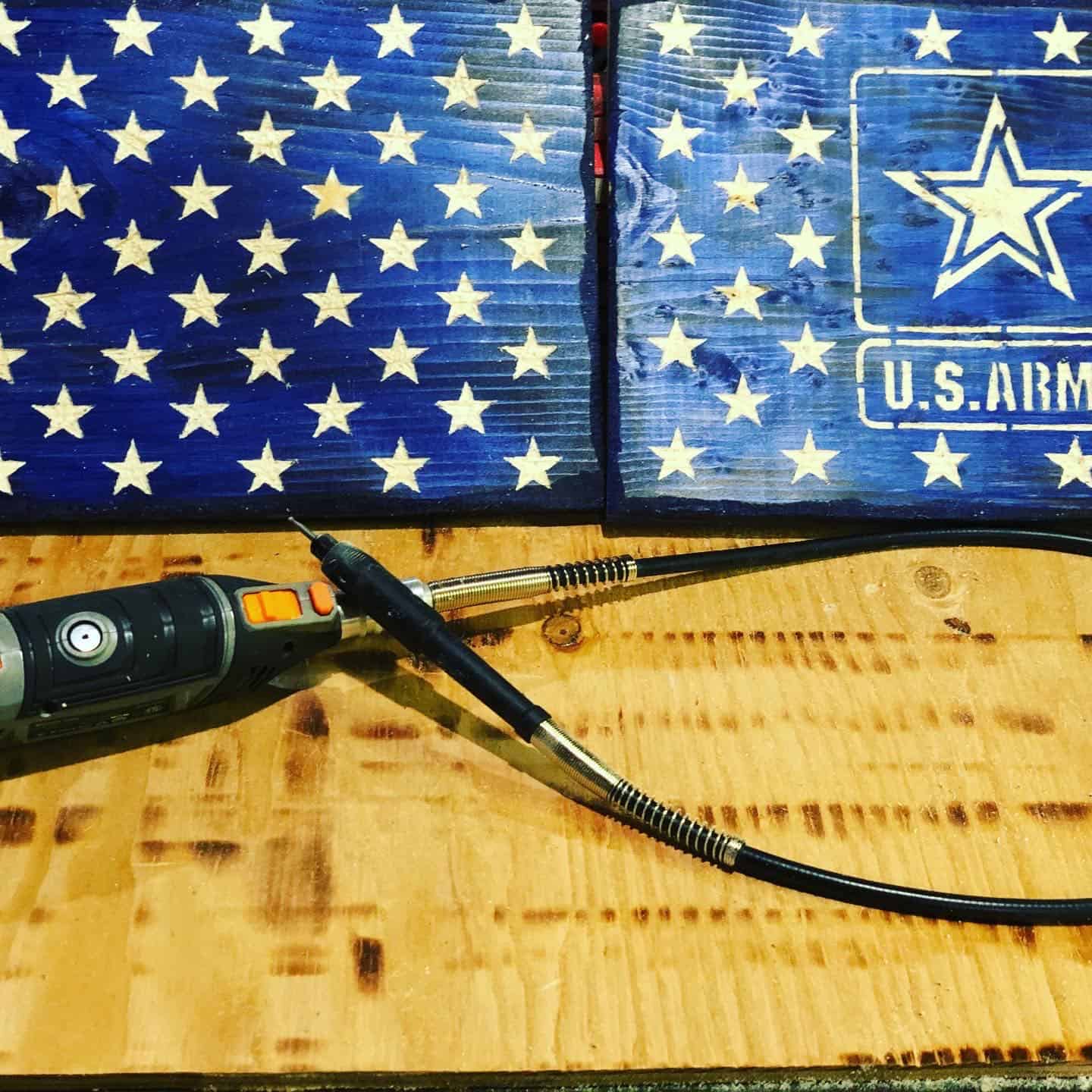 Sign up for our monthly updates. Be in the loop when new designs or products come available. Receive 10% off your order for being a loyal follower.

They are great at communicating and listening to what you want… My project turned out AMAZING 👏
Prices were decent and shipping was very timely. I needed it before Christmas and it was done😍
Gail C.
Very good work! Looks excellent! Good quality and craftsmanship. Highly recommend.
Jared V.